Financial Advisers
Somerset Smith Partners have been providing investment advisory services to investors since 1934.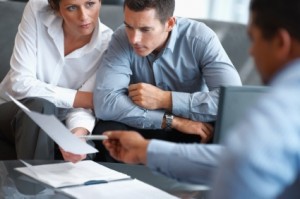 One of the key components to our success and longevity has been the strong adherence to the principle of ensuring all our financial advisers are qualified and experienced.
All our advisers are both Authorised Financial Advisers (AFA's) and NZX Advisers and accordingly, are bound by both the Financial Advisers Act and NZX Participant Rules, which contain standards in relation to character, qualifications, experience, business practise, duty of care, conflicts of interest, and disciplinary procedures.
In order to achieve these high standards, advisers are carefully vetted, and set rigorous requirements before being accredited with NZX Adviser status. The requirements placed on NZX Firms are equally stringent. As a result, investors can have confidence that the standards required of NZX Firms and advisers are the highest in the financial industry.
This in turn, ensures that the advice Somerset Smith Partners provides is of the highest quality and standard.
For a no obligation, confidential discussion about your investments and how our financial advisers can help you grow your wealth … Call today on (06) 835 3126
Anyone providing advice through a NZX Firm, who does not meet the standards and requirements as determined by the NZX is in breach of the rules. We strongly recommend that you deal only with Authorised Financial Advisers that are affiliated with the NZX. The rules are there for investors' protection. Similarly, we strongly recommend that investors carefully assess the qualification, background and experience of financial advisers who are not NZX affiliated.
Read more about our Financial Advisers here
Disclaimer:
Where we provide any advice on this website, it has been prepared without considering your objectives, financial situation or needs. Before acting on any advice on this website, you should consider its appropriateness to your circumstances and, if a current offer document is available, read the offer document before acquiring products named on this website. You should also obtain professional advice tailored to your specific circumstances and needs prior to making any investment decisions. Past performance of any product described on this site is not a reliable indication of future performance. If you require advice on the purchase of particular investments please contact a Somerset Smith Partners adviser.
About Somerset Smith
"A proven record of assisting investors create and maintain wealth"
Somerset Smith Partners is an NZX firm with offices in Napier and Havelock North.