About Us
A proven record of assisting investors create and maintain wealth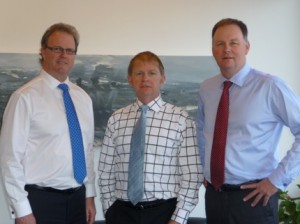 Somerset Smith Partners is a NZX Firm with offices in Napier and Havelock North.
We  provide specialist investment advisory services, financial planning and advisory service, share broking services, as well as providing wealth management and portfolio management services.
Somerset Smith Partners was established in 1934 by Ward Somerset Smith, and as such, ranks amongst the oldest firms in New Zealand to have specialised in providing share broking and investment services.
Our long track record over the subsequent years can be attributed to our dedication to our founding principles and goals:
Our commitment to provide elite investment advisory services to meet the specific and unique investment needs of each individual client.
A paramount goal of providing the best combination of growth, income, risk and return, with a view to creating and maximising clients' wealth.
Our traditional approach is based upon our experience, expertise and sound judgement.
Our success is measured by many years of service to our loyal client base.
A disclosure statement is available on request and free of charge.
For a no obligation, confidential discussion about your investments and how we can help grow your wealth …



Call our Financial Advisers today on (06) 835 3126
Read more about our Financial Advisers here
Disclaimer:
Where we provide any advice on this website, it has been prepared without considering your objectives, financial situation or needs. Before acting on any advice on this website, you should consider its appropriateness to your circumstances and, if a current offer document is available, read the offer document before acquiring products named on this website. You should also obtain professional advice tailored to your specific circumstances and needs prior to making any investment decisions. Past performance of any product described on this site is not a reliable indication of future performance. If you require advice on the purchase of particular investments please contact a Somerset Smith Partners adviser.