Succession Planning & Trusts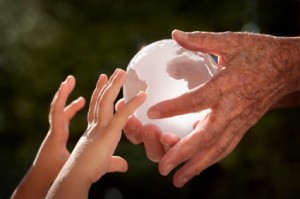 Somerset Smith Partners have been advising their clients since 1934. The loyalty shown by both parties reflects the personal approach and the desire by both parties to form long term relationships. This in turn, has seen our firm deal with successive generations of clients.
While building wealth is important, the maintenance of wealth for investors and their families is vital. Many issues need to be considered:
these include the passing of assets to the following generations, and to particular causes, including charitable purposes.
the protection of assets (from creditors, matrimonial splits amongst children, etc)
the education of the next generation, to instil the ethic of saving and accumulating for themselves (an observation that we have made, is that many of the next generation are either spenders or conservative savers. In both cases, this will not be a winning formula as New Zealand continues to move towards "user pays" policies and asset tested benefits).
the method of transfer (Trusts, etc)
Somerset Smith Partners are ideally placed to advise on these matters. We have firm views, and a clear understanding of the issues involved. We are also in a position to observe the trends and the diverse thinking amongst professionals, experts and consultants.
These issues are important and are often overlooked, or left too long before being actioned. We suggest that you discuss these matters with us, so that we can formulate the most appropriate action for your particular requirements.
It is important to note that: Somerset Smith Partners takes care to avoid any conflicts of interest. We do not have any vested interests in undertaking or directing your legal or accounting work in a particular direction. We recognise that these professions are specialist areas and we prefer that clients maintain their relationships with their existing advisers. However, if clients are not affiliated to professionals or are seeking to change allegiances, we can provide guidance in this area. Our sole aim is to ensure that the best interests of our clients are served.
For a no obligation, confidential discussion about your investments and how we can help grow your wealth … Call our Financial Advisers today on (06) 835 3126
Read more about our Financial Advisers here
Disclaimer:
Where we provide any advice on this website, it has been prepared without considering your objectives, financial situation or needs. Before acting on any advice on this website, you should consider its appropriateness to your circumstances and, if a current offer document is available, read the offer document before acquiring products named on this website. You should also obtain professional advice tailored to your specific circumstances and needs prior to making any investment decisions. Past performance of any product described on this site is not a reliable indication of future performance. If you require advice on the purchase of particular investments please contact a Somerset Smith Partners advisor.
About Somerset Smith
"A proven record of assisting investors create and maintain wealth"
Somerset Smith Partners is an NZX firm with offices in Napier and Havelock North.