About Portfolio Management
Successful investing requires a disciplined approach, high quality research and regular monitoring of investments. It also requires time to administer the day to day affairs of a portfolio to ensure investments are meeting the individual objectives and needs of the investor.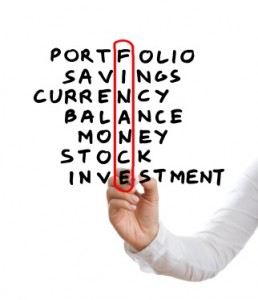 Somerset Smith Partners believe adopting the above disciplines will improve performance and enhance returns of a portfolio. Investors looking to maximise performance from their investments, receive preferential access to new investment opportunities and remove the burden of administration of their investment portfolios should subscribe to our Portfolio Administration Services.
For a no obligation, confidential discussion about your investments and how we can help grow your wealth … Call our Financial Advisers today on (06) 835 3126
Somerset Smith Partners Portfolio Management services offer investors a service previously only viewed as being available to large institutional investors – whilst maintaining the flexibility that comes with having a personalised portfolio of investments.
The introduction of the FIN and FASTER system of recording ownership of securities has proved to be cumbersome and time consuming for many investors. Our Custodial Service handles all administration matters and can direct credit income from investments to any bank account so as to suit individual requirements. Investments are transferred and held in a specific nominee company which greatly reduces administration.
The use of direct investments does require an administration input from investors. If this matter is of concern, we recommend utilising our Custodial Service which handles all administration of a portfolio as well as providing regular monitoring of investments and subsequent reporting.
Read more about our Financial Advisers here
Disclaimer:
Where we provide any advice on this website, it has been prepared without considering your objectives, financial situation or needs. Before acting on any advice on this website, you should consider its appropriateness to your circumstances and, if a current offer document is available, read the offer document before acquiring products named on this website. You should also obtain professional advice tailored to your specific circumstances and needs prior to making any investment decisions. Past performance of any product described on this site is not a reliable indication of future performance. If you require advice on the purchase of particular investments please contact a Somerset Smith Partners adviser.
About Somerset Smith
"A proven record of assisting investors create and maintain wealth"
Somerset Smith Partners is an NZX firm with offices in Napier and Havelock North.