Our Financial Advisers
Our Authorised Financial Advisers specialise in client advisory services, which are designed to meet the specific and individual needs of each client.
Partners
Andrew Pearson, AFA, NZX Adviser, BCom , ACA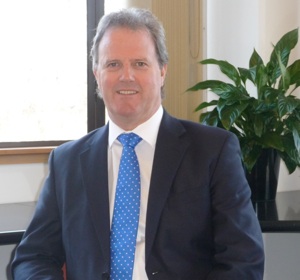 Andrew joined the firm in 1985 and was admitted as a partner in 1987 at the age of 27 years (at the time one of the youngest members to be admitted to the New Zealand Exchange). Andrew has been instrumental in the continued growth of the Portfolio Review Service, which forms the key link to successfully advising our clients on investment matters.
Andrew's Contact Details:
P: (06) 835 3126
E: andrew@somsmith.co.nz
A disclosure statement is available on request and free of  charge.

Anthony Sabiston, AFA, NZX Adviser, BCom, Dip NZX

Leaving university in 1986 Anthony worked in the commercial property sector for Wellesley Resources, Cromwell Corporation and laterly Bayleys Property Management division where he administered the Auckland Regional Council/City Council ground lease portfolio.
Anthony joined Somerset Smith Partners in 1993, and gained membership of the New Zealand Stock Exchange in 1996. Since this time he has been providing investment advisory services to clients. His clients are predominately retail clients within which there is a diverse range of investor types, from risk averse income reliant investors to active share traders and speculators. He is also adviser to a number of trusts and charitable organisations.
His extensive knowledge and experience allows him to advise on the full range of investment products and options.
Anthony became a Partner of the firm in 1997 and in 2007 was appointed Managing Partner.
Outside of the office Anthony is kept busy with his three teenage children and his outdoor interests of fishing, hunting, skiing, golf and tennis.
Anthony's Contact Details:
P: (06) 835 3126
M: (021) 715 271
E: anthony@somsmith.co.nz
A disclosure statement is available on request and free of charge.
Martyn Lee, AFA, NZX Adviser, Dip NZX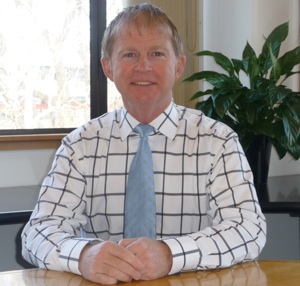 Martyn joined the firm in 1994 and having passed the necessary NZX examinations and attained the required experience and expertise, was admitted as a member of the New Zealand Exchange in 2001. As well as providing advice to a substantial client base, Martyn is the partner responsible for overseeing all operations and dealings.
Martyn's Contact Details:
P: (06) 835 3126
E: martyn@somsmith.co.nz
A disclosure statement is available on request and free of charge.
Financial Advisers
Jackie Little, AFA, NZX Adviser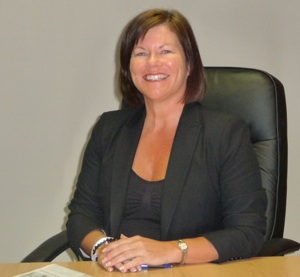 Jackie returned to New Zealand in 1998, having spent the previous 11 years working in finance internationally with three large US Investment Banks specialising in fixed interest investment portfolios for European and Middle Eastern institutions.
In 1998 Jackie joined JB Were in Wellington as a financial adviser, working with retail clients on their fixed interest and equity investment portfolios as well as a number of trusts. She worked with JB Were for 6 years.
Jackie relocated to Hawke's Bay to live in 2006 with another NZX firm before joining Somerset Smith Partners in 2010 in their new offices in Havelock North.
In 2011 Jackie qualified as an Authorised Financial Advisor (AFA).
Outside the office Jackie enjoys the Hawkes Bay outdoor lifestyle living at the beach. Having trained as a chef in London Jackie has a passion for food and wine and enjoys entertaining family and friends and has a keen interest in well being and keeping fit.
Jackie's Contact Details:
P: (06) 835 3126
M: (021) 709 559
E: jackie@somsmith.co.nz
A disclosure statement is available on request and free of charge.

Stephen Eaton, AFA, NZX Adviser, LLB (Hons)
After graduating from Canterbury University in 1979 with a LLB (Hons) Stephen worked as a solicitor before joining Perpetual Trust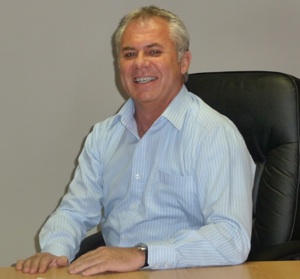 in 1980 as a solicitor and adviser. He was appointed Chief Executive Officer in 1986 a role he held for seventeen years until 2003, during which time the company increased funds under management from $150m to $12b.
He has also been Chief Executive of two NZX listed forestry funds Opio and Nuhaka and served two terms as Chief Executive of the Trustee Corporations Association.
Stephen relocated to Hawke's Bay in 2004 with another NZX firm to use his experience in investment advice to advise a range of retail clients, as well as advising a range of companies regarding capital market activities. He joined Somerset Smith Partners Havelock North office in 2010 and qualified as an AFA in 2011.
Stephen has extensive experience to draw on enabling him to provide advice on a wide range of domestic and international investment options in both fixed interest securities and equities.
Stephen has two daughters ( 20 and 17). He has a lifelong interest in sport particularly rugby. He is also keen on music, reading, food and wine and some exercise to keep fit.
Stephen's Contact Details:
P: (06) 835 3126
M:(027) 437 0239
E: stephen@somsmith.co.nz
A disclosure statement is available on request and free of charge.
For a no obligation, confidential discussion about your investments and how we can help grow your wealth …


Call our Financial Advisers today on (06) 835 3126
Disclaimer:
Where we provide any advice on this website, it has been prepared without considering your objectives, financial situation or needs. Before acting on any advice on this website, you should consider its appropriateness to your circumstances and, if a current offer document is available, read the offer document before acquiring products named on this website. You should also obtain professional advice tailored to your specific circumstances and needs prior to making any investment decisions. Past performance of any product described on this site is not a reliable indication of future performance. If you require advice on the purchase of particular investments please contact a Somerset Smith Partners adviser.
About Somerset Smith
"A proven record of assisting investors create and maintain wealth"
Somerset Smith Partners is an NZX firm with offices in Napier and Havelock North.